Kholdstare

Titles

Kholdstare

Species

Unknown












Kholdstare is a Druthulidi-like creature worshipped by the Anouki as their dark god of malice and pain, commonly associated with ice and numbing cold.
History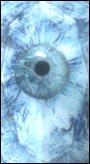 Kholdstare was born in Hyrule, long after its creation.
Post Creation
Kholdstare came to be appeased and feared by the Anouki. The Kholdstare Forsworn in particular have pledged their lives and souls to it. Fragments of its icy form are used to power the Anouki's Blizzardmonger war machines.
Community content is available under
CC-BY-SA
unless otherwise noted.