Emerald Archers are elite, fast, long-ranged Kokiri archers. They can even acquire additional Forest Damage if researched the unique tech of Saria from Fairy Secludes.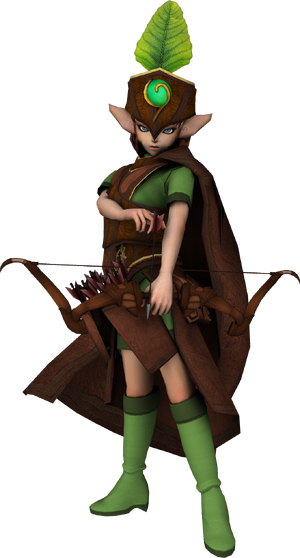 Description
Emerald Archers represented some of the longest-lived Kokiri, those nearly ready for the transition into a Korok. Armed with a trusty Fairy Bow and a keen eye, Emerald Archers could snipe enemies from a very long distance, as well as hold off in melee should they close the gap.
Community content is available under
CC-BY-SA
unless otherwise noted.