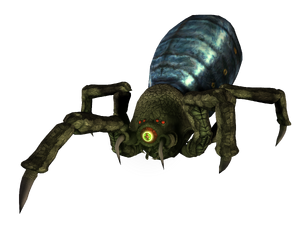 Caretakers are a breed of Gohma that serve a variety of roles from light ranged infantry to supporting friendly units.
Description
Caretakers guard the hive and make sure everything is running in working order. They can garrison eggs and move them to new locations, and can harvest Food from Farms. A Caretaker can attack by flinging a glob of acid at their targets.
Community content is available under
CC-BY-SA
unless otherwise noted.